Residential & Commercial Cleaning Services in Sedona
Alakazam's Sedona Cleaning Services team is dedicated to providing a spotless clean service for your home. Alakazam is a professional cleaning company, our office staff handles all the paperwork and management details so you don't have to. If you're not 100% completely satisfied, let us know, and we'll put it right, our services are guaranteed.
Experienced, trained and dedicated cleaning staff
Alakazam has provided reliable cleaning services for business and homeowners alike, since 2001, in Sedona and the Verde Valley including Village of Oak Creek, Cottonwood, Clarkdale, Jerome, Cornville, Lake Montezuma and Rimrock.
Your home or office will be so shiny and clean ... you'll think it's magic!
We clean people's homes like they are our own and we treat our team members with the same concern, respect and care we expect them to show our customers. Our cleaning team is our greatest asset, background checks on on all our staff members ensures high quality staff so you can be comfortable with them taking great care of your home or office. Every one of our staff members has the same extensive training before they are sent on any jobs. Every effort is made to assign the same cleaning team or cleaner to your home for each visit.
FOR A FREE ESTIMATE ON YOUR CLEANING SERVICES
EMAIL US OR CALL 928 204 1118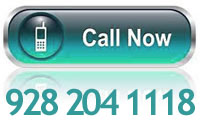 "Thank you" sounds inadequate to cover the concern and care you all give to us. "Hallelujah" and "Thank God" are words more like what my husband hears each time I'm praising Alakazam, which is often. He thanks you, too. He's happier

because I'm happier.
Benita McDonald
Find out about our eco-friendly cleaning services, here in Sedona.