Post Construction / Remodel Cleaning Services in Sedona
When building a new home or remodeling an existing one, there is going to be dirt and lots of dust! This is where we can help! Let us get your home looking the way you want, and everything back to normal as quickly as possible.
Our professional staff of cleaners are trained to handle all types of cleans, from the small jobs, to your post construction/remodel clean. We will dust all high areas, wall too! Attention to detail in cabinets, drawers inside and out. Floors vacuumed, double and triple mopped until all dust is gone, and of course the bathrooms and kitchen sanitized and left sparkling clean.
FOR A FREE ESTIMATE ON YOUR CLEANING SERVICES
EMAIL USOR CALL 928 204 1118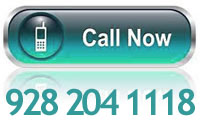 In addition to regular cleaning at both my office and home for nearly a decade, Marty and his reliable crew have helped me out with move out and move in cleans as well as post construction which is always the worst to deal with. Fantastic service, great people, I throughly recommend them as the number one cleaning service in Sedona.
Timon, Sedona, AZ