House & Home Cleaning Services
in Sedona & the Verde Valley
The domestic cleaning service offers a wide range of services to our residential customers. From move out/move in cleans, post construction, and remodel. We have weekly, bi-weekly, monthly, and regularly scheduled cleans for our clients with rental properties. Planning on selling your home, company arriving, holiday time, we can make your home look great!, for these special occasions.
Move in, move out cleaning
We also offer a move in cleaning service. We'll clean upholstery and soft furnishings and ensure that door and window frames are properly cleaned as well as fittings and baseboards. Picture frames, ornaments, ceiling fans, lamps, furniture, shelves and woodwork are all dusted and cleaned. Wastebaskets are emptied and cleaned. All carpets and furniture are vaccumed, floors washed and dry wood floors.

Kitchens & Bathrooms
We clean and sanitize sinks, countertops and backsplashes, appliances, counters, cabinets, tables and chairs. Floors are and tiled walls are washed thoroughly. Showers, bathtubs and sinks are scrubbed spotless clean and sanitized as well as vanities, backsplashes and toilets. Mirrors and chrome are polished.
Your home will be so shiny and clean ... you'll think it's magic!
FOR A FREE ESTIMATE ON YOUR CLEANING SERVICES
EMAIL US OR CALL 928 204 1118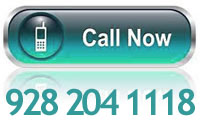 We rent our retirement home out to guests when we are not able to be there ourselves. We trust Marty & his team to take care of the property when we are away: they let us know when there are maintenance issues to address and routinely go above and beyond cleaning unexpected guest messes so it is exceptionally clean for the next guest. The comments from our guests on the rental site are important to those who are considering our property & we can depend on the Alacazam team to maintain a high standard! Actual guest comments include:
"The house is neat and clean."
"The house was very clean and well equipped."
"exceptionally well-kept and clean"
"The home was very clean and well decorated."
"The living space was very comfortable and clean, and everything we needed was supplied."
"It is clean, beautiful and fun."
"A nice, clean environment that makes you feel at home"
"The house is beautiful and immaculate!"
Karen & Tim